Our capabilities are solution-focused, ensuring our clients are positioned to perform their best.
Our proficiencies range from multi-axis machining, precise quality control, turn-key manufacturing, engineering and rapid prototyping. Each of our capabilities are founded on innovative techniques and cutting-edge technologies, allowing our clients to become and sustain their title as industry leaders.
At Marion Manufacturing, we value our solution-focused and cost-effective means in overseeing all aspects of our client's production needs. Our turn-key manufacturing allows our team to provide beginning to end solutions in partnership with our key subcontractors to carryout client expectations and processes.
Our process includes the following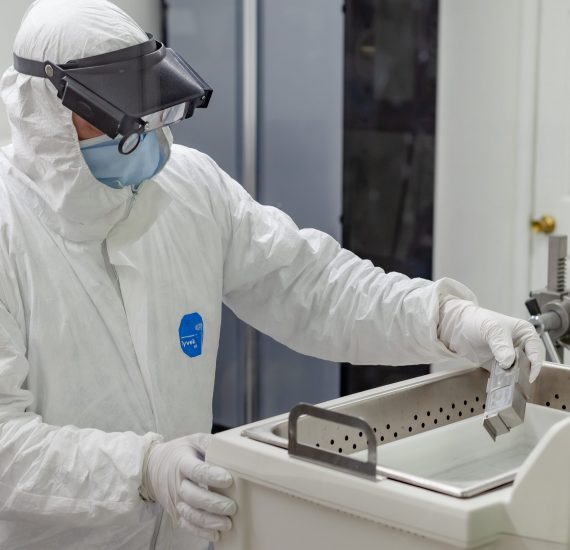 Our multi-axis machining has been perfected the over years in the making using Haas, Mazak, Mori-Seki and Matsura machine tools. Marion Manufacturing has the ability to machine 3, 4 and 5 axes. Our diverse talent of CNC Programmers operate MasterCam CAD/CAM Systems for programing precision components that machine very fixed tolerances down to +/-.0001.
Our multi-axis machining provides sleek surface finishes and highly intricate designs. Within this process, our team is equipped to machine complex components. Our multi-axis machining capabilities include being able to machine materials such as Inconel, Titanium, Single Crystal, TMZ, Haynes 188, L605, Tool Steels, 17-4 Stainless, and a number of other nickel-based alloys, carbon steels, aluminum, gray and ductal irons.
Within our multi-axis solutions, Marion Manufacturing is proficient in dual-spindle, multi-axis turning and milling. Our dual-spindle CNC lathes allow our team to fully machine high tolerance components such as pistons, bearing cages, multi-grove pulleys, and carrier rings – each completed in a one or two machining operation verses a three or four machining operation.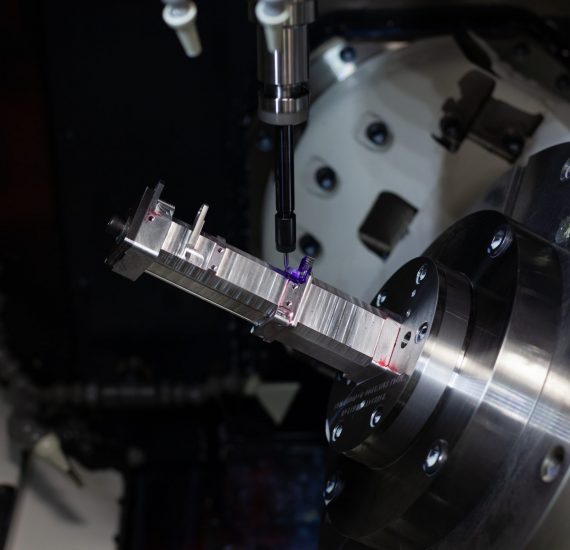 At Marion Manufacturing, our prototyping capabilities are top-tier, ranging from low-volume productions to rapid prototypes. Our experience, combined with our robust engineering, tooling, and manufacturing capabilities, positions us to quickly transition conceptual designs into three-dimensional solid models or prototypes.
Marion Manufacturing's prototype process includes systems such as MasterCam, Unigraphics NX, and Pro/ENGINEER, which allows for rapid reverse engineering. Our team has the capacity to take legacy parts, reverse engineer the parts using CAM systems, and use them to build solid models and complete the manufacturing process from billet materials. Additionally, Marion Manufacturing can take a prototype or concept design and manufacture it from billet material, in turn, reducing turnaround time exponentially.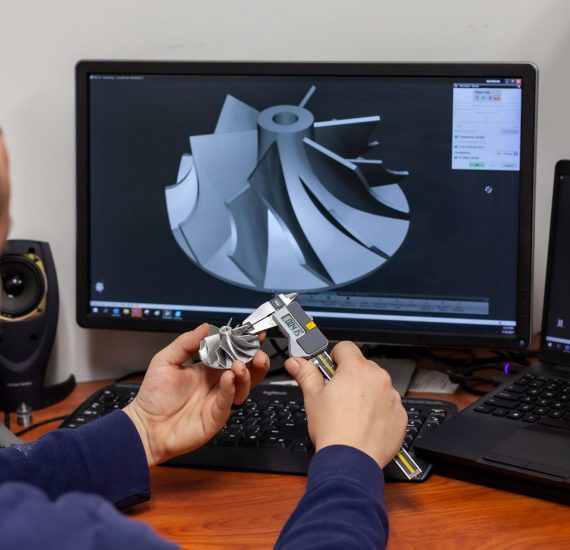 Our team is lined with talented and proficient engineers using competitive and cutting-edge software programs such as MasterCam, Unigraphics, Solidworks and Autodesk. These tools are integrated throughout our engineering process.
Our engineering team consists of high skilled Manufacturing Engineers and CNC Programmers focused on developing innovative, stable processes to support our customer's critical applications.
Marion Manufacturing spans a number of industries and offers a unique approach to solution-finding. Our solutions are centrally catered to: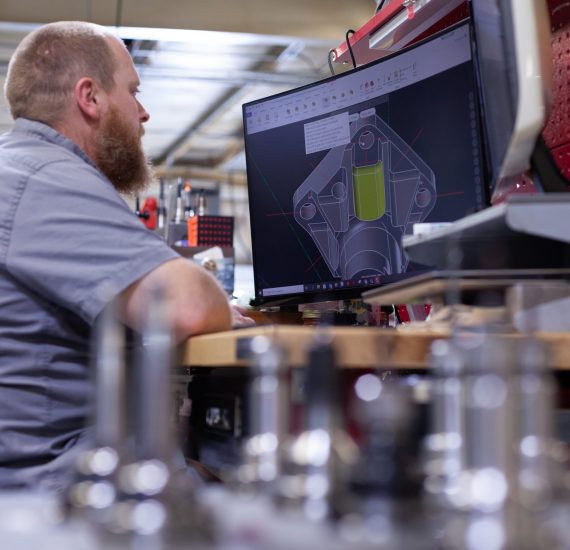 Have a project you'd like to discuss?